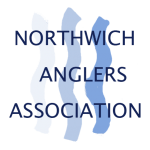 Northwich Anglers Association
Northwich Anglers Association was established in 1913 from a consortium of local clubs combining together and naming the club Northwich Joint Anglers.
It was not until the 1970's when the final club from the consortium had disbanded did the club change its name to Northwich Anglers Association.
Throughout our history, we have endeavoured to provide a wide variety of Angling within the Vale Royal area for our many members.
Our portfolio consists of nine miles of the River Weaver, sixteen miles of the Trent and Mersey canal and approximately four miles of the River Dane. We also own or control many outstandingly beautiful still waters, all within the Northwich area.
Club waters
As a member of our club, you will gain access to 13 stillwaters plus stretches of the River Dane, River Weaver, Trent & Mersey Canal and Wincham Brook.
Northwich Anglers Association - Club News